The Bocce Bros.
Promoting the legacy and future of bocce through engaging social media, podcasts, live streams, apparel & more.
Instagram - Facebook - Podcast - YouTube
Email us to get your tournament added to the schedule and for any custom needs!
TheBocceBros@gmail.com
CarmStrong XI Championship
---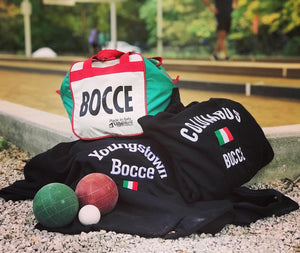 Apparel
Get your Bocce gear here! Shop our collection of high-quality apparel and accessories to show your love for the game of bocce. From t-shirts to hats, we've got you covered.
Apparel
Champions
Celebrate the champions of the bocce tournaments. Here you can find the names of the winners of past tournaments, as well as photos of their victorious moments. Join us in recognizing the top players who have achieved glory on the bocce court.
View Champs